Residential and Commercial Rewiring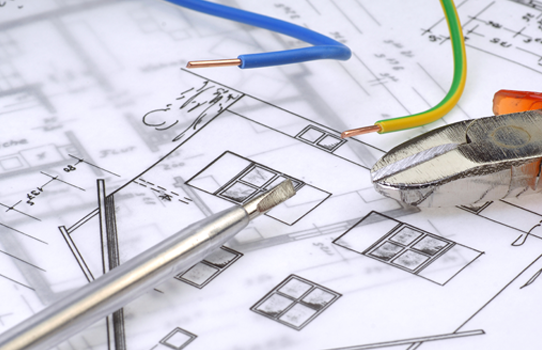 Have you just brought your dream property in Texas? Are you all set to start working on that perfect office space for your company? Or probably you have owned a house for long and are looking for an overhaul of your wiring?
We at GPE Electrical Services can help you out with these situations with our state of the art residential and commercial electrical rewiring solutions. Rewiring is sometimes an option and sometimes a necessity, and our skilled team is well-equipped to handle every eventuality.
Why Rewiring?
Existing houses need total rewiring after every 30 years or so. Alternatively, you might have purchased a new property for living or commercial purposes in Texas, and just want to lay things out according to the way you have planned. In all these cases, a complete rewiring of the property can be of immense help, bringing electrical connections and points to areas where you want them and provide you with a stable, reliable, and safe electrical supply.
Our Services
At GPE Electrical Services, we offer excellent electrical rewiring services in or near Texas. Our rewiring efforts include –
Complete internal rewiring and wall-chasing
Upgrades of mains and switchboards
Upgrades of earthing systems
Replacement of switches and power outlets
Installation of extra power outlets and switches at designated areas
Heating or cooling equipment installation and rewiring
Replacement of fittings
With these comprehensive services, you can totally overhaul the internal electrical system and structure of your home or office. Our team works fast and cleans up afterwards, and we can tackle your rewiring projects typically under a week to ten days.
Better Performance and Safety
With our rewiring services comes a range of benefits which have been our trademark for many years. We offer our services at competitive prices, do a great job of tackling all the important factors of large-scale rewiring projects, and leave you happy with a system that is convenient, highly functional and stable, and extremely safe to use.
No matter the size of your property and the nature and condition of your old wiring, we can show up and start off with your rewiring requirements in Texas immediately. All you need to do is get in touch with us for a consultation, and we at GPE Electrical Services will immediately set about accomplishing your project with all the skills and experience that our team brings to the table. You can then enjoy the added comforts and conveniences of your rewired electrical system.
Contact Us
We are ready to serve you 24 hours a day, 7 days a week. We are always on call so that the lights you use stay on, the home you live in is safe, the business you work in remains a great environment for you and your customers. Call us at (281) 299-9664
What happen next?
Call us to schedule your appointment where we will come to your home or business and provide you a free estimate. If this is an emergency, we are just a phone call away. Call us (281) 299-9664